5,445 Views
In the interest of full disclosure, gentle reader, I must inform you that I once beat Alpha in Dead or Alive 4, using only a spamming knee attack. Apparently I'm alone in the universe on this. So, perhaps the divine spark of Awesome had been bestowed upon me that one time, only to be taken away and replaced with Fail when it came to Dead or Alive: DImensions on the 3DS. Cutting to the chase a bit: I got my ass kicked, even as the PR guy showing me the game obviously wanted me, the press guy, to like his game.
The visuals are something we need to discuss. They're not as great as I was expecting. There was some frame-rate choppiness and honestly the 3D doesn't add much to the fighting. It didn't help as much as I thought it might. Ok, so here's the stuff you care about: the boobs here aren't as jiggly as I thought they might be, given the crazy jiggly-ness of Dead or Alive 4. Jiggly-ness is still present, just not as creepily so as Dead or Alive 4.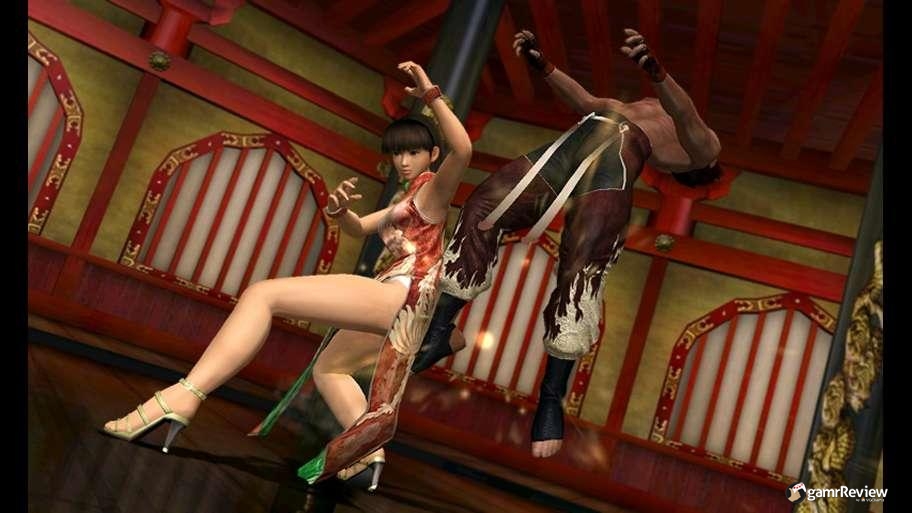 Story mode (Chronicle mode) focuses around Kasumi... real surprise there. Arcade mode (which is mostly what I did) was very familiar to somebody used to Dead or Alive 4. Simple controls lead to complex combos and the all-important counter-attacks. The bottom screen features what people are calling "touch specials" which allow you to tap the screen with the stylus to pull off complex combos. Each level was lovingly laid out, the details were solid and they've kept the multi-tier aspect, so you can still toss your opponents around and down through different levels.
This game is fun to play, but probably won't provide a huge amount to real connoisseurs of fighting games. There's definitely a lot of content here, and for those veterans of Dead or Alive there's a lot to find familiar. Without giving too much away, newcomers can definitely look forward to the level featuring Samus.