2,101 Views
Last week at E3, Disney showed off a new game developed by Propaganda Games, Pirates of the Caribbean: Armada of the Damned. Not much was known about the game before E3 and thus it was not on my radar. This has all changed. The game is definitely on my radar now.
First, realize this is not a game based on a movie. Armada of the Damned is a new adventure with RPG elements set in the Pirates universe that was created from the ground up specifically for this game.
You are Captain Sterling, a pirate trying to make a name for himself in the world. Let me start off by saying that Sterling looks quite badass. You run around with rugged clothes and an anchor on your back, which you use to destroy enemies. Speaking of combat, you have a light attack, a heavy attack and the use of a weapon, such as the flintlock pistol.
Early in the game, you become cursed (the developers would not reveal how you became cursed). However, you have the ability to curse your enemies, which gives them a debuff and allows you to perform a finishing move on them.
The demo takes place on an island with a gigantic volcano that is nearly eruption. Quests can be found throughout the game that will help you grow your reputation, skill set, and inventory. The first quest prompts you to obtain a figurehead for your ship. So you fight your way to the top of the volcano until you are met with a choice. You come across an idol. You can take it or leave it. Taking the idol will destabilize the volcano and anger the King Crab (yes, you get to fight a crab boss). When you fight the King Crab, he will call for reinforcements. If you had not taken the idol, the fight would have been easier. Additionally, when you return to this volcanic island later in the game, you discover the volcano has erupted, the town is gone. Maybe you should never have touched the idol.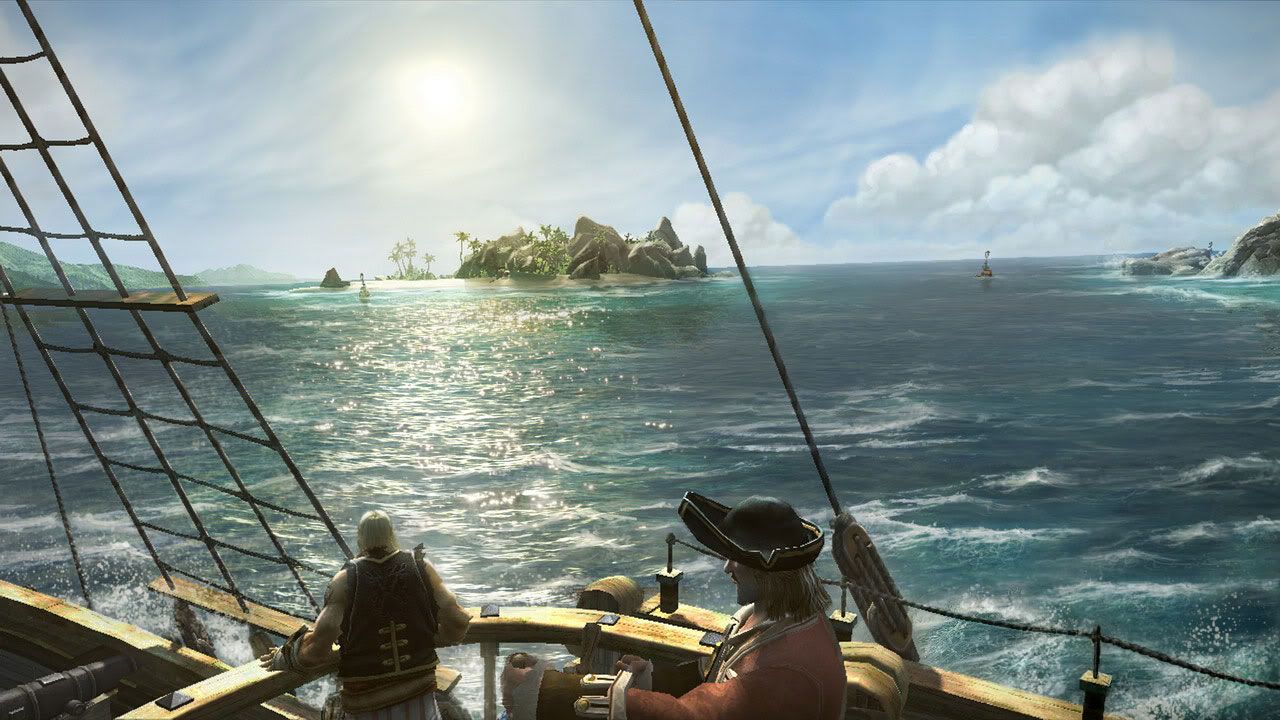 At any rate, this is a great example of how small choices you make will have profoundly larger consequences and effect the whole outcome of the game. Of course, do not expect the game to end the same way every time. Also, I only got a glimpse of the land combat. I am more excited for the sea combat, which I am told is a huge part of the game. I cannot wait to play around on my ship, customize my crew and wreak havoc on the pirating world.
Pirates of the Caribbean: Armada of the Damned will be coming to PC, Xbox 360, and PS3 sometime in 2011. There is still a ton of time before release, so expect the game to go through some massive changes. However, if the final product is anything like the demo I saw, expect this game to quite an adventure.
View the E3 trailer here: