1,444 Views
You know, there is a special place in my cold lifeless core for Call of Duty. This franchise is like the glue that holds the modern First Person Shooter wall together, so really all you need to do is start tearing down said wall and all the other monotonous FPS's would follow. Established way back in 2003, the Call of Duty franchise used to focus on World War II, but when Call of Duty 3 rolled into town people were pretty damn sick of killing ridiculously evil Nazi's in the same old surroundings. However, in 2009 Infinity Ward developed one of the most iconic games of this console generation. That title was, of course, Call of Duty 4: Modern Warfare.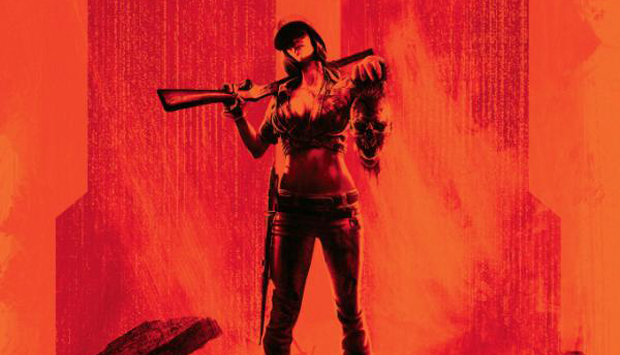 Since then, the franchise has enjoyed year after year of record breaking sales and some of the most preposterous fan support I have ever seen. With around 100 days to go until the sequel to Black Ops is released, I thought I'd throw my opinion into the sea of positive previews to see if I can turn the waters.

What we have seen of Black Ops II in my eyes hasn't been at all promising. The original Black Ops was by far the best crafted storyline of the entire franchise, with a fantastic twist ending and a pretty well executed story arc. Yes, like all Call of Duty games, the formula was unchanged and the voice acting made me queasy, but much like Silent Hill 2 – a game that had more wrong features than right – if the plot is immersive certain imperfections can be forgiven.

However, Black Ops II's showcase at E3 2012 isn't what I'd call electrifying. The 'almost' death scene is thrown in your face right off the bat, followed by the absurdly cliched line, "no-one ever asked... what happens... when the enemy steals the keys". It sounds to me like there needs to be an overhaul in the Risk Management Department, because how did that question slip through the cracks? I digress, what I do like, however, is how the protagonist actually speaks – like in Black Ops – and this addition, funnily enough, pulls me closer to the character compared to other FPS's, where the main character is typically just some nondescript bloke with a HD camera for a skull.



The leading role for this near-future section of Black Ops II is the son of Alex Mason - David - who is fighting in a new cold war between China and the United States. This is likely going to be the weaker of the two storylines because of the ridiculousness of the plot. Alex, however, returns for the 1970s and 80s sections, and it may be interesting to see how he deals with his mental breakdown from the previous game. This is why I find it strange, given that they had somewhat of a good backstory to build upon, that they opted for a campaign with two separate timelines. I can't be alone in thinking that the 'future' idea seems to be like a grizzly bear in a production of Macbeth; you're not quite sure why it's there, but you do want to see how it all pans out.

These plot lines are tolerable, but the most curious thing about the Black Ops II will be the Strike Force Missions which have a feature called Permanent Death. Permanent Death is a feature that will change the outcome of the campaign. So much like Infamous, Mass Effect, and a lot of less-than-stellar games, Black Ops II will have to be played more than once if you want to see the whole experience. Even though it isn't a fresh idea, it is new to the Call of Duty recipe, and believe me, the recipe needs some more spice - it's been tasteless for far too long.



Incidentally, I'm terribly bored with developers tossing in zombie segments to their games; I wouldn't be all that surprised if Cooking Mama: Zombie Edition found its way onto our shelves. However, zombies have been a part of the Treyarch Call of Duty machine since their refreshing inclusion in World at War. The issue isn't so much that Treyarch are continuing this trend, but that this next crack at the undead is an entirely separate campaign that will run alongside the single player. For a series that focuses on gritty modern warfare, having a campaign devoted to zombies rather than their being a little bit of fun on the side may mean they overstay their welcome. Nonetheless, it's hard to not find blasting a zombie's face off entertaining.

Call of Duty: Black Ops II will be released on the Xbox 360, PlayStation 3, and PC on 13th November, 2012.