1,641 Views
The Halo series has enjoyed an uncommonly fruitful eleven years or so. While I'm not a fan of recent entries, I will gladly admit that Halo 2's split screen was delightful (and I say that despite not generally enjoying multiplayer gaming). Now, though, Halo 4 is slowly pulling into the station, so let's brush aside the entire Forward unto Dawn webisodes stuff and find out if there's space in the Halo franchise for one more bloody war.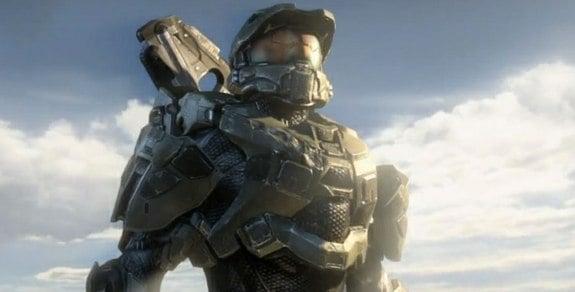 Bungie have long since left the lucrative Halo franchise, handing over the keys to 343 Industries, who didn't actually work on any of the original trilogy of games. 343 Industries have been given the characters, weapons and entire Halo universe to play with, but without any plot to bounce off of it could all be for nought. Let me explain. With the third Halo rapping up the original trilogy, and a prequel illuminating how it all came to be, 343 Industries haven't been left with a delicious banquet to cherry-pick from; they have to tug at a loose end and string it out into a full-blooded campaign. The string pulling will be in the form of Cortana and how her contact to Halo and her unnatural lifespan have contributed to her becoming insane. Halo 4 is the beginning of a three-part story arc that will, you guessed it, form a new trilogy. If you're like me, and feel that the series has been watered down so much that you can hardly taste the whiskey, this isn't going to make it taste more robust.

343 Industries have been extremely careful about discharging information concerning Halo 4's campaign. However, they have uploaded a few online matches to showcase some new environments, weapons, and assassinations. It all looks lovely - multiplayer which most Halo fans have come to expect from the franchise and more - but for people like me who enjoy a well-written story rather than someone screaming bloody murder in their ears hours on end, it seems that we'll have to wait a bit longer for more details to emerge.

From the footage at this year's E3, graphically the game looks very impressive. There is a huge graphical difference between Halo: Reach and Halo 4. But what sadness me is that it has become far too common for developers to overlook plot and storyline in favour of adding a larger number of pixels. Whether Halo 4 is going to be a step up in respect to storyline remains to be seen, but fans can take solace in the fact that developers have claimed that Halo 5 will be a much darker title, before the conflict is finally resolved in Halo 6.

Halo 4 will be released on the Xbox 360 on November 6, 2012