1,092 Views
In 125 A.D., Emperor Trajan looked into the sky and said 'ye gods, what exactly do I need to gain satisfaction' (citation needed). In 2012, finally, the deified question can be answered; the gamrReview of the Week is here. We've taken various guises past, present, and almost certainly future, but we're back for a permanent home with a permanent time and a permanent consensus; to entertain when you've given up before we have. Like your first partner we're here to please in an easy and exuberent way; let us know how you feel about it. Until then . . .
In the News
It's been a week of wild rumours this week, with everything from a Valve-Apple console to a Super Mario Bros. 2 confirmed. At this point, it's hard to tell what is conjecture or not, but, leading up to E3, we will have NOTHING to do with such tittle-tattle (despite my mate's brother's uncle's nanny's nephew confirming that a new Rollcage is on the way). Beyond that, the Wii-U line-up will apparently susprise people. Yep, it's been quiet.
gamrReview

In-house Cassonova (and we have PLENTY of pretenders) Chris Kerr started our recurring seven days with an IOS review of Boy Loves Girl, giving it a credible 6.5 (our personal best, according to the good lady (ies/dies). The somewhat less romantic Ridge Racer launched for the Vita, thoroughly underwhelming Xavier Griffiths with a 4.0.
Meanwhile, gamrReview gathered for a shin-dig to celebrate the best 21st April we've ever had; unfortunately, Alex St Amour spoiled the party by bringing along Mario Party 9, which was awarded a sympathetic 5.8. There was nothing to worry about, however, as Joseph Trotter, former Mr Uruguay 1998, gave Rayman 3 HD a very decent 7.4. The best of a relatively poor week (we're positive thinkers) was the fantastic Trials Evolution which Emperor Snow awarded an imperial 8.8.
Articles
It's been a Super Smashing week at gamrReview towers as Matt Ashbaugh has stood toe-to-toe with his favourite Nintendo based unorthodox fighting game. Not only taking on the considerable task of a Fix, Keep or Ditch, he also presented an in-depth report of mod Project M; not that this really matters, as Pikachu, my particular big-man, has no time for modders.
Cassanova Kerr, on the other hand, has been baring his soul with MunkyFun, whilst our intrepid Kasper Anderson has been busying himself with the best of the Kickstarter movement. Jake Weston, meanwhile, has tried to explain the Golden Age of Gaming; gamrReview, however, recommends he tries throwing pots and chickens to see the real beauty of competition.
Fact of the Week
Fornication, you'll not be surprised to hear, has a long and illustrious history. In-fact, the etymology of the word comes from the latin fornix, which means 'arch', and comes from the suggestion that, um, Roman ladies of the night were procured outdoors in shaded, looming areas. Funny, that.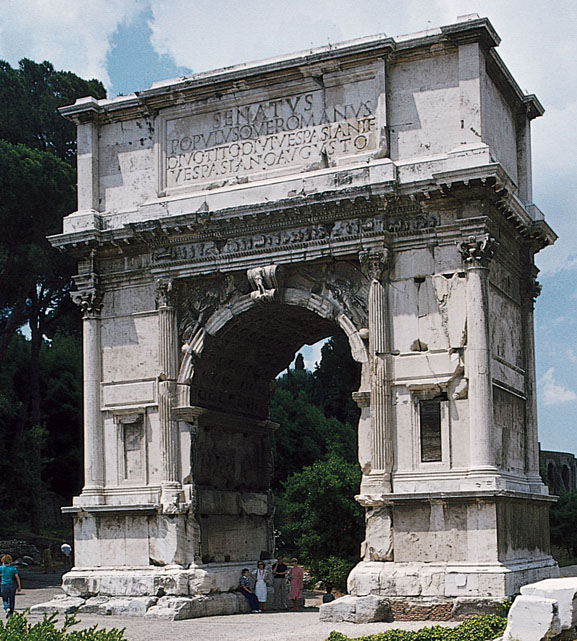 Video of the Week
As an adopted Scotsman, few things make me feel patriotic. However, after watching this video I brushed the Heart of Midlothian clean and sacrificed all 10 virgins in Glasgow to William Wallace. Magnificent.
That's it for this week! Let us know how you've enjoyed it and we will either improve, ignore all you've said or drop dead of a heart condition. With my finals next week, I'm not sure what's more likely. Until next time . . .